What is QuickBooks? Many are familiar with the term. Others are not. QuickBooks is accounting software. It faced growing popularity in the market world. Most importantly, small businesses use QuickBooks worldwide. However, every software has some drawbacks. QuickBooks is no exception. This article covers the QuickBooks alternative. They overcame the drawbacks previously faced. Let's get a glimpse of QuickBooks first.
We will get into QuickBooks alternative later. First, let's know what QuickBooks is. Intuit launched it. They did so after the massive success of Quicken Software. It was a personal financial management app. 
QuickBooks was designed for small businesses. Even midsize businesses could use it. It is easy to use. Besides, it increases productivity. Hence, it has been favorable for many entrepreneurs. It provides on-premise services. Besides, cloud-based services are also available. 
QuickBooks manages your work. It allows you to know where you stand. It combines all features of accounting. In fact, it is simpler than a spreadsheet. You know how your business is doing. Hence, know-how your growth curve is. 
The dashboard has a clear and easy interface. It provides several features. For instance, expenses, vendors, reports, customers, taxes, profit & loss, bank accounts, income, etc. The data visualization is a graphical form. For example, bar graphs, pie charts, etc. This allows you to know where you save and spend.
Features of QuickBooks
Firstly, it tracks the profitability of the project. QuickBooks allows for easy account management. It provides clear, updated reports. Besides, the dashboards provide a neat picture of project details. Hence, it helps you stay out of the box. Now, you know how to better profit with the current project. Easily track labor costs, expenses, and paid taxes. Besides, income and profitability are in your hands now. 
Secondly, it manages invoicing, billing, and payments made. QuickBooks allows stress-free invoice generation. Besides, track bill status and record payments. It allows multiple payments to vendors at a time. Easily create the cheques on the go. Further, it accepts payment from any source. It also ensures no third party involvement. The invoice is automatically provided to potential customers. 
Thirdly, know your income and expenses. QuickBooks keeps track of your position in the market. Besides, it allows you to track your goals. QuickBooks imports transactions from bank accounts, credit cards, and online wallets. This allows you to know where the money is going. The transactions automatically sort into categories. 
Fourth, QuickBooks allows multiple users in one project. The owner grants access to its peers and collaborators. Now collaborate with them from time to time. You can allow specific members to access your documents. 
User authentication is necessary. QuickBooks ensures that. Hence, it protects sensitive data from forgery. Auto-syncing reduces errors. Hence, the work remains seamless throughout. 
Fifth, QuickBooks allows you to know the sales and tax. QuickBooks provides accurate reports and insight. Thus, it betters your decision-making. Further, it tracks cash flow and expenses. Unnecessary shocks are thus avoided. QuickBooks syncs your sales. Automatically, tax calculation occurs based on sales.
QuickBooks price plans – 
There are two plans. One is for managing books. Whereas the other is for managing expenses. 
For the management of books-
A free trial of 30 days is available. Besides, four pricing plans are available. First is a simple start. The price is $10 a month. This is for a single user. It covers the basic accounting necessities. 
The second is the essentials. Three users can avail of the same plan for $20. The third plan is a plus. It is available for 5 users at a time. The price point is $35. This is fine for businesses with higher needs.
For any growing business, the advanced plan is best. Up to 25 users can avail of this plan together. The plan begins at $60 a month. 
For the management of expenses – 
This plan is suitable for self-employed people. It offers a free trial of 30 days. After this, the price plan begins. It is an affordable price of $5 a month per user. 
There are certain limitations to using QuickBooks. Here are some of the reasons to prefer an alternative to QuickBooks. 
QuickBooks is a good option for businesses. Especially the small and mid-size growing business. A growing business has some drawbacks. It lacks industrial features. Besides, business-specific features are not available. 
It provides accounts on daily transactions. However, it cannot provide key reports. It lacks so outside key reports. Thus, QuickBooks alternative is preferable.
It limits the number of users who can access and work together. Hence a large team cannot work together. It becomes difficult to put them on the same page. Hence, QuickBooks is usually avoided for growing business. 
QuickBooks benefits people with no accounting knowledge. However, people requiring professional support cannot use this. Moreover, people with professionals have no use of QuickBooks.
No fixed asset section is available. Now the price point increases with every upgrade. Hence QuickBooks is not favored by many. Quickbooks fails to integrate with other tools. Besides, no automation is available. In fact, issues with file size exist. Thus, QuickBooks has been replaced with other alternatives. 
Best QuickBooks Alternatives for Your Business Accounting
1. Zoho Books
Zoho Books is one of the market's most adaptable and intuitive accounting software. It has an impressive range of features that works well for all businesses, from freelancers to SMBs to SMEs. Its clean and easy-to-navigate UI makes Zoho Books as familiar as spreadsheet but with 1,000 times more capabilities.
You can easily eliminate data entry with Zoho Books's automation capabilities. From setting up workflows (which differ from plan to plan), to receiving instant status updates and real time insights into your finances, there are many features and capabilities that make Zoho Books a smart solution to employ to save time and increase productivity.
It provides unique features like multi-currency handling, customer and vendor portals, built-in inventory tracking, transaction approval, auto-scanning, and more that are not easily found in other accounting solutions.
It is on par with pricing compared to other accounting software providers in the market. You can check out all the features available in Zoho Books plan-wise here. Impressively, Zoho Books also has a free plan that supports young and growing businesses across the globe.
Currently, the standard plan begins at $10/month, accommodating three users. The mid-tier premium plan supports up to 10 users for $30/month. The high-end ultimate plan supports up to 15 users for $200/month and comes with built-in advanced analytics and inventory controls. Note that customizable pricing options are also available.
Arguably, Zoho Books has more extensive features than Xero and QuickBooks. However, the payroll taxes are currently only available in 14-16 states in the US, and India. The Zoho ecosystem of business apps makes up for that with third-party integrations. Each of Zoho's business apps flawlessly communicates and integrates with each other. From sales to marketing to HR and finance, you can find apps for every aspect of your business.
With QuickBooks exiting the Indian market by April 2023, businesses looking for an alternative can rest assured that this homegrown Indian product, Zoho Books, is the best QuickBooks alternative. More so, it has made a lifetime commitment to serve all businesses forever.
Get a 14-day free trial of the premium plan of Zoho Books to experience for yourself.
2. Xero
Xero is suitable for small to mid-scale business. It is yet another accounting software. Xero won the Forbes title in 2014-2015. It has since been known as the world's best innovative growth company. This software provides tools for businesses—for example, handbook for NGOs, manuals for sellers, and retailers, and a guide for construction companies.
Leave your burden on Xero. It takes the responsibility of connecting to 700 business apps. Its service is not dependent on the business type. It reconciles your business in seconds. Thus, faster results are available. 
Let's get a peek at the features. Smart invoicing is available. Xero is pretty easy and professional. It invoices in multiple currencies, besides the exchange rates are updated on an hourly basis. It integrates with 700+ third-party apps. Thereby, attachments happen to any file on Xero. Hence, easy claims on expenses are available.
Xero increases the time on inventory. It tracks sales and purchases. Further, it works well with Android and iOS apps. Records are kept up to date. Furthermore, they are accurate enough. 
This app is suitable for sole proprietors and freelancers. It fits well in niche markets—for instance, legal, IT, or e-commerce business. Xero has fast onboarding to offer. The dashboard is easy to understand. It contains all features. For instance, double accounting, budgeting feature. Other features include project management and updated invoicing capacity. 
It has payroll facilities. Thus connecting with Gusto, Bank reconciliations, and connections. Three pricing plans are available. One of them being early. It covers basic work. The plan begins at $9 per month per user. 
3. FreshBooks
This accounting software suits the small business. This is an all-around QuickBooks alternative. Hence, a smooth and secure business can be carried out. Now you can spend less time on accounts. Use up time for personal improvements at work. This software is pretty famous. It is a suggestion of most small business owners. 
FreshBooks has a mobile app. Now you can run your business from any place. Perform tasks at your ease. Now it is all at your fingertips. FreshBooks allows connecting to industrial apps. For instance, G Suite, Gusto, Shopify. This will ease your accounting process.
The customer support is pretty impressive. It is beneficial for many customers. The customer reviews have hardly been low. FreshBooks also provides invoicing software. Now your time is saved. This accounting software creates professional invoices. In fact, they are automated. Hence the hassle of keeping track is reduced.
This app provides automatic updates every day. No manual entry for expenses is required. FreshBooks does it all for your business. Besides, this app is suitable for project management. It can also be a good team collaboration software.
This app also provides a double accounting feature. This is advantageous for any small business. Most importantly, it goes for self-employed business. The interface is highly intuitive. It is understandable to any tech novice. It does good time tracking and client invoicing. FreshBooks also records customer payments. Moreover, expense management is worth noting.
FreshBooks provides a free trial. There are 4 available pricing plans. The plan, lite is suitable for self-employed people. It starts at $15 a month. Next comes the plus plan. This is suited for small businesses. The plan costs $25 a month. The premium plan suits a growing business. It begins at $50 per month. Now comes select. It has a custom pricing option available. It fills in thriving business needs. 
4. Oracle NetSuite
This app is suitable, ranging from small to large businesses. It is a cloud financial management software. It provides real-time visibility. Hence financial problems of business are prevented. 
The integration is seamless with NetSuite. It manages orders, CRM, e-commerce, inventory, etc. hence it helps critical streamlining of the business. It is capable of billing management. Hence, it integrates sales, finance, and teams. Thus the accuracy increases. Besides, billing errors are reduced.
 Revenue recognition management features are present. Hence, accounting standards are complied with. The financial results are available on time. Intuitive budgeting and planning are done. Hence, the forecasting solutions arrive with accuracy. Thus it shortens the cycle time spans. Business users become engaged. Thus the planning process enriches.
This app has unprecedented close to disclosed capacity. Furthermore, the Governance, Risk, Compliance solution is given by the app. The best part is the free product tour. The pricing plan is quotable. Hence, Oracle NetSuite is a good QuickBooks alternative. 
5. Wave 
Opening a new business brings a lot of financial burdens. With a tight budget, having accounting software is difficult. Hence Wave comes into play. It is an online application. It has the capability of double accounting. 
This is a cloud-based application. You may wonder, is there a free alternative to QuickBooks. Yes, it is. Accounting by Wave is free software. It allows a quick and safe way to set up an account. You can connect your business account. Now you are free to utilize the features of Wave. The bank account is connected. Hence, bookkeeping information appears automatically.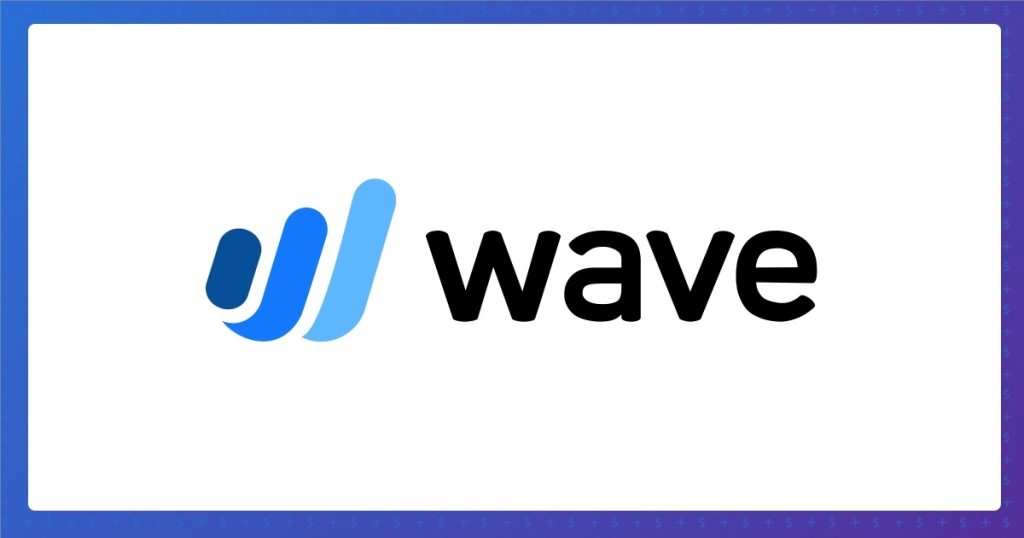 Let's get an insight into the tools of Wave. For instance, tracking income and expenses, customizing invoice scanning. Receipt Scanning and printing are also available. The accounting reports are exportable. Besides, PayPal, Etsy can connect to Wave. 
Unlimited customized invoices can be sent. There are no limits on bank reconciliation, billing, and invoices. Transaction syncing from many accounts is possible. Multiple businesses hosting from the same account is possible. 
Wave is a mobile app. Despite its features, it is not an accounting-specific app. This is a major drawback for freelancers. They try to reconcile transactions on the go. Thus, this hindrance may affect their work schedule. 
6. Sage 50cloud accounting
Sage might be the priciest option out there. It is a hybrid application. It offers the reliability of a desktop application. Besides, remote access options are also available. 
This QuickBooks alternative suits tech-savvy people. This app suits growing business. It is scalable. Three pricing plans are available. Quantum plan can support up to 40 users. It includes vendor payments and automated bank feeds. Payroll options are also available.
15 employees can be present in essential payroll. At the same time, large businesses can present full-service payroll. The reporting capability is good. The reports are fully customizable. They can be put into different categories. Any telephone, chat, or email support works on this app.
The benefit of Sage 50cloud accounting is its scalability. Find comfortable accounting software. Outgrowing the application is the last thing you want to do. Now you can scale up the vast quantum plan. It supports up to 40 users. The initial plan begins at a high price of $278.95 annually. It is for the standard plan. Now comes the premium plan. It begins at $431.95 per month. 
7. Accounting Edge Pro
Any tech-savvy business owner would want this app. It is a good QuickBooks alternative. This is robust accounting software. This is a good desktop application. It offers lots of features. Hence, small and mid-scale businesses can use it. Besides, any growing business has many advantages. 
You need to be thorough with the computer system. Only then can you use this app fluently. One must be comfortable with an application on-premise. However, remote access to applications is also available. AccountingEdge Pro allows complete account management.
Time billing, banking sales, purchasing, and inventory are some other features. The payroll service is available. Two of them are there. One being self-service. The other is a full-time service payroll. Basic features such as a customer portal are available. It allows the acceptance of online customer payments. However, an automated bank feed is yet to be added. 
This app allows you to track time. Besides, billing customers at the same time is also available. Thus the app suits business with product inventory. These businesses need to be tracked. Hence, it is beneficial for such business owners. 
Some report options are unimaginable. It offers fully customizable report options. Now isn't that a good feature? Coming to email feature. It allows free emailing. The telephone support plan starts at $199 a month. 
The main hindrance is the on-premise application. However, it has a comparably slight inconvenience. The true benefits do outweigh this drawback. Four price plans are available. The basic plan is the least expensive one. It ranges up to Priority ERP. It provides an excellent application for every business.
The one-time fee for a single user is $399—an additional user costs around $249. However, the fee is not annual. This one-time payment can bother the budget. Hence established businesses support this idea. The payroll subscription costs $249 annually. Besides, the telephone support plan will cost $199 annually. 
8. Kashoo
You need to get rid of that spreadsheet maintenance. Add some spice to your accounting panel. You may be a sole proprietor. Use accounting software for managing business incomes and expenses. The design of Kashoo suits you. This QuickBooks alternative suits freelancers and sole proprietors. 
The price plan is simple. This single plan suits any freelancer. Freelancers may not want to add extra employees in the long term. Hence this app suits them. This app works well with tiny businesses. Even consultants can use Kashoo. 
This app has some interesting features. For instance, it automatically imports transactions. It can be from a bank or financial institution. It has an intuitive user interface. There are four distinct navigation areas. Hence this offers access to different features and functions. 
It allows for easy tracking of incomes and expenses. This is suitable for some employers. They may have no access to other banks. Hence, this is suitable for those freelancers. However, it lacks a dashboard feature. It is so on a mobile app. The iOS app has this feature. Besides, no android app is available. 
Other known features are listed here. Customer invoicing, vendor payments, bill payments are available. Besides, the client product and supply track are available. The report options are limited. The financial statement is fairly standard. The statements can be exported to Excel. Now the customizations are limited. Only one plan is available. This is $19.95 per month. Or, the plan can be $199 per year. Moreover, several users are unlimited.
9. ZipBooks
Now comes the ZipBooks. This QuickBooks alternative suits freelancers, small and growing businesses. It has a neat interface. Any business person can understand it. It shows financial performance, business health score, and quick stats. This app has a simple yet effective design. Hence this app attracts many users. This allows you to boost your work. Hence, the project becomes smarter over time. 
Smart work and intelligence attract more customers. Hence the thoughts portrayed become clearer. Thus, the business becomes more successful. This app increases online appearance. Hence your business receives more positive customer reviews. 
Reports and smart insights are available. Hence, the app attracts more potential customers. Gradually, your business receives more profits. Now you can create and send invoices to customers. They will surely be professional customizations. The payments may be of a wide range. They can auto-bill or automatic payment reminders.
Simple reconciliation allows you to make sense of your business. The intuitive coding of colors and auto-categorization is available. Besides, data drive intelligence is there. This pairs well with actionable insights. Automating, advising, and predicting never felt easier. 
Three pricing plans for zip books are available. They are as follows. The basic plan is called smarter. It costs $15 per month. Now comes the sophisticated plan. This plan is a bit higher. The plan is $35 per month. Next is the accountant plan. It is suitable for advanced work. The pricing options are available on customer demand.
10. Billy
The last accounting software on our list is Billy. This is Danish accounting software. This QuickBooks alternative allows bookkeeping. The app is also available in English. It suits any small business with ease. The accounting system is free. Besides, it is so easy to use. Settle your VAT, post bills, and send invoices. It makes accounting fun. 
The financial overview includes the following. Sell more to customers. Choose which vendors to spend on. Know when to get the next VAT report. Invoices are straightforward to create and send via Billy. This can happen from any location, from any device. The VAT feature has SKAT standards. Moreover, the receipts are converted to digital.
Concluding
Some Quickbooks alternative is mentioned here. This article covers a wide range of options. Avoid tools with highly advanced features. Keep accounting software that fits your budget: higher the requirement, greater the effect on business. Take proper decisions first. Then analyze the software. Now survey and look for available options. Good luck with accounting.