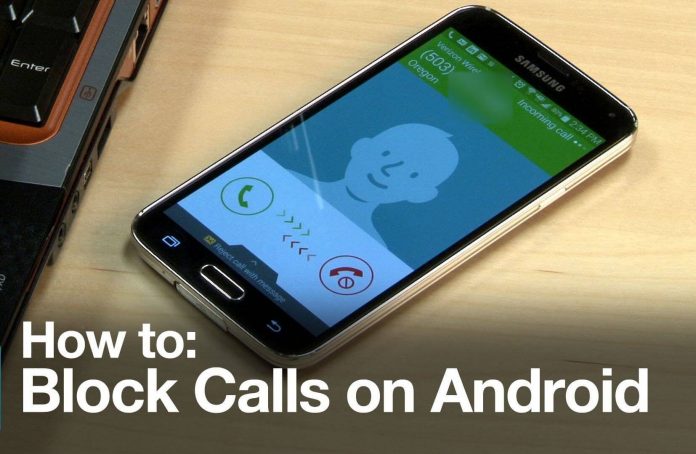 Having an android phone is great. Isn't it? After all, it let us to connect with our friends, family and loved ones and offers plenty of newest and entertaining applications.With 24/7 virtually connected with the people, it's become little difficult to protect one's privacy. Sometimes we get frustrated of calls either call from a telemarketer or from a specific person. We start searching all around to get a solution of How to Block a Number on Android Phone?
But luckily, for an android user blocking a number isn't a big task now. You can now easily block the numbers of those annoying people who just won't leave you alone and calling you again and again.
How to Block a Number on Android? – Easy Steps
Blocking a number varies from phone to phone. And unfortunately if your phone doesn't have blocking feature then you can go with third party solutions.
Here in this post I will discuss How to Block a Number on Android Phone including Samsung, LG and HTC. Let's start with the very popular Samsung's smartphones.
Block a Number on Android Samsung Phone :
Step 1: Press the "Menu" button of your Samsung cell phone and go to "Settings."
Step 2: Select "Calls" from the list of options and go to "General" or "Call rejection" depending on your Samsung model. Go to "Auto Reject" to see the available blocking options.
Step 3: Go to the "Auto Reject list" and press the "Options" button. Select "Create" or "Add Number" and add the unwanted number to the reject list. Repeat this step if you wish to add more numbers.
Block a Number on Android LG Phone :
Step 1: In "Settings," scroll to "Call" select "OK" to enter the menu.
Step 2: Scroll down to "Call Reject" and select this option.
Step 3: Select "Call Reject List" on the next menu.
Step 4: Enter the number of the person that you wish to block and confirm your selection.
Block a Number on HTC Phone :
Step 1: On the Home screen tap the Phone icon.
Step 2: Go to your call history.
Step 3: Long press on the number that you want to block and another menu appears with an option to 'Block contact'.
Step 4: Tap OK to block that number.
Block a Number Using Third-party App :
If blocking feature isn't integrated into your phone, you may try Third Party App such as Truecaller or Mr Number that automatically provides the same solution including blocking them and preventing them from even getting to your voicemail.
[appbox googleplay com.truecaller]
Well blocking a number is almost same in every android phone and it also doesn't take much of your time. Block the numbers that making your life hell.