Upcoming Smartphones : The market of Indian smart phone is one of the biggest growing markets where we have witnessed numerous launches of smart phones every other day.
These smart phones have shifted the focus of users from laptops and computers completely.DEX technology used in smart phones like one plus 5 or Samsung has turned them into a PC.
These highly capable smart phones have replaced the large computer devices because you don't have to switch on your computer to do most of the tasks.
The smart phone space is moving so fast that there is always something waiting for the launch. Whenever you had spied the new hand set there is always something big coming.
Upcoming Smartphones of 2017 :
If you are looking for the best smartphone to buy in 2017, you are at right place. Here we will list the best upcoming smartphones in 2017
#1 Huawei Mate 10 : New Smartphone
Huawei mate 10 is going to be a powerful phone as per Huawei company's statement. Very less information is shared by a company about this smart phone.
This phone is also line-up with other huge phones that are coming in 2017. This phone is going to be launched on 16 October 2017 in Munich.

#2 HTC U 11 Mini : Upcoming Android Phones
It is rumored that mini version of HTC Flagship is coming in the form of HTC U 11 Mini. The current coded name of this phone is HTC Ocean Life.
It's a mid-range handset which will come with 660 snapdragon processor, 5.2-inch screen display and 16 MP cameras on the front and back. This is also rumored that this phone will come with sense 9.0, edge sensing. The release date and pricing is still not disclosed by the company.

#3 Sony Xperia 2017 Edition
Sony is one of the largest company with less phone making capabilities. The Sony smart phone is not popular in united states but it's a nest–seller phone in Europe and Asia.
This new phone 2017 edition Xperia smart phone is going to launch in 2017 with more refined features. This smart phone will come with latest Qualcomm chip with Sony's signature attention to its details and design.

#4 Nokia 6 : Upcoming Phones
Nokia is coming back with their new launch Nokia 6. This is a mid range mobile phone that came with an aluminum body, a full HD display of 5.5 inches.
This smart phone comes with Qualcomm snapdragon430 chipset. Nokia 6 has 16 MP rear camera and 8 MP selfie camera.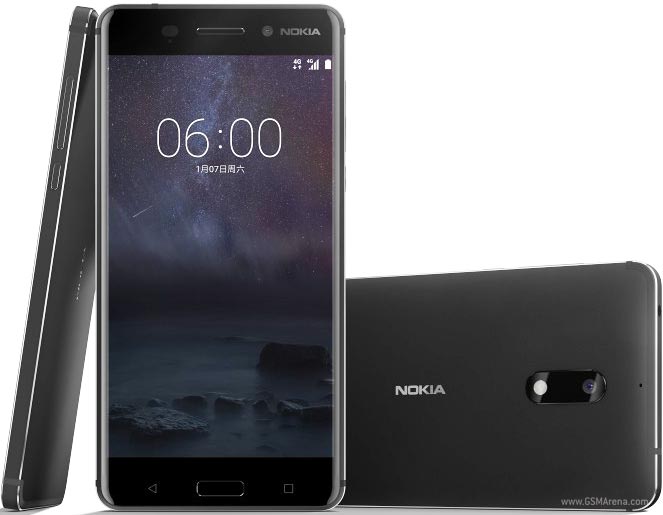 #5 LG V30 : Upcoming Smartphones
The invites for this phone has been shared to media by the company. They are going to launch this LG V30 on 31 August 2017. This phone will come with a dual rear camera similar to LG G6 which was launched recently.
This phone is powered by Qualcomm snapdragon 821 processor with 4 GB of RAM. There will be 5 MP selfie camera and 13 MP dual rear camera.

#6 Xiaomi MI Mix 2
The sure set standard for future phones Xiaomi is one of its kind in China only. This phone came with massive 6.4 inch IPS LCD display.
The bezel is not available on the three sides of current MI Mix but it is expected to come with second gen device with body ratio of 90%. Xiaomi Mi Mix 2 is supposed to come with Qualcomm Snapdragon 835 processor along with quad core processor clocked at 2.35 GHz. This phone launch is expected in mid of 2017.

#7 Apple iPhone 8
Apple is going to celebrate its 10th anniversary in 2017 so expect some radical redesigning from the upcoming iPhone 8.
Apple will come with supporting OLED screen for iPhone 8 which will help in reduction of the thickness, battery life will be better and truer colors to life. Apple iPhone 8 will come in two normal variants and one premium variant. It is also rumored that iPhone 8 will come with a 3D camera and a finger print scanner below the screen.

#8 Samsung Galaxy Note 8
Samsung galaxy note 8 invitations have been sent that will be going to held on 23 August in New York.
There are lots of leeks for the note 8 has been seen in past few weeks. Samsung Note 8 is coming with a dual 13 MP camera at the back and will come with higher 6 GB RAM. So set your calendars for 13 August New York launch and wait what exactly Samsung note 8 is coming with.

#9 Google Pixel 2 : Best smartphones
After receiving great acclaim from Google Pixel (a pure Google phone approach) rumors are spreading for the launch of Google pixel 2. The name is not yet confirmed but the launch of their next is confirmed.
You will be able to see new pixel device in 2017. Google pixel will remain with their standard in their next series too but one can expect Android O. The expected launch of this phone is in October 2017.

#10 One Plus 5
One plus is one of the successful phones of 2016. They are coming with their new launch one plus 5 in 2017. The one plus phone has set a different standard by introducing best-featured phones that fit every one standard very easily.
These smart phones came with stylish body, super-fast Dash charger system with excellent camera and much more. One plus 5 will come with the premium ceramic body with the latest hardware.
Here we have rounded up 10 best smartphones in above article that is going to launch in 2017. These smart phones are coming with many new specifications.
Price list of some of Upcoming Smartphones is still not disclosed by the companies so wait for the price list to chose the best phone among them.
You may also like :