iOS 10 Jailbreak is a program or a process which provides help to remove software restrictions introduced by Apple on iOS. It allows you to install and download the extensions, additional applications, games, and theme that is not available in the Apple App Store.
The older versions of Jailbreak change the service of AFC which is used by the iTunes so that you are able to access the full file system from the root. It allows your iOS devices to install and download apps from outside sources.
New versions of Jailbreak iOS 10, 10.1.1 and 10.2 have introduced. The 10.1 and 10.1.1 versions work on iPhone 7, 7 Plus & 10.2 version works on iPhone 6s, 6s Plus, iPhone SE.
iOS 10 Jailbreak: iPhone Hacks, Tricks
Now, we are going to discuss all the steps of downloading and using Jailbreak for iPhone, iPad, iPod touch that are mentioned below:
# How to Use Jailbreak on your iPhone
Although iOS 10 Jailbreak is quite complicated task.It includes various steps to use jailbreak on iPhone that is following :
Check Also: iPhone X Specifications, its Features and Price
Step 1: Check the version of your iPhone operating system. Firstly, open the "Settings" from home screen of the phone.Then press "General" and open "About" and check the number on the right side of the Version heading.
Step 2: In this, go to the "Touch ID & Passcode" option from the "Settings" menu and enter current Passcode. Then scroll down the screen and click on "Turn Passcode Off" and again enter Passcode.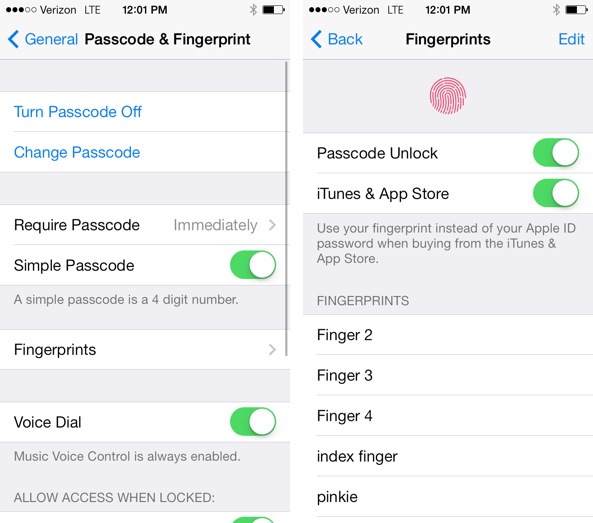 Step 3: Now disable the option of "Find My iPhone". This option is available in the Settings -> iCloud -> Find My iPhone and then turns off. Before turning off it is required to enter Apple ID Password.
Step 4: Connect your iPhone to your computer system via its USB cable on the USB port of your system.
Step 5: Check the latest updated version of iPhone. So if it is required then download the latest version of iTunes.
Step 6: Now you can take the back up of your iPhone. Sometimes, you may lose your phone data so that you are able to recover your phone data.
Step 7: You have to set your phone on "Airplane Mode". So you will prevent Apple restrictions while operating the jailbreak process.You are half done here for iOS 10 Jailbreak.
Step 8: If you want to work with Jailbreak iOS 10, 10.1, 10.2 then you must have iPhone 6, 6 Plus, 7, 7 Plus etc.
Step 9: Download "yalu102" jailbreak file (.ipa) from the internet. After downloading the IPA Then launch the "Cydia Impactor" program on your computer system.
Step 10: Now drop the IPA file and drag into the Cydia Impactor. It gives the help to install yalu102 on your iPhone, iPad or iPod touch. Before sending your IPA file, it requires iTunes email and password.
Step 11: After this, it requires Apple ID & Password for security purposes. So you have to enter Apple ID and Password.
Step 12: Cydia Impactor takes one or two minutes to install yalu102 on your iOS device. So after the completion of install operation, Cydia Impactor comes back to its initial screen. 
Step 13: Now, open Yalu app on your iPhone. This app looks like grey and black with a human face on it that is placed on the home screen of your phone.
Step 14: Before starting app yalu102 to jailbreak, you have to trust yourself. To do so, go to the Settings -> General -> Device Management.
Step 15: Then it shows email is which is used during yalu102 and select Click on "Next" tab. After doing it, click "Trust" tab to confirm yourself as a developer. 
Step 16: Finally, execute the jailbreak. So yalu102 takes some time to jailbreak your device and reboot your device once during the process.
# How To Use Jailbreak on iPad or iPod Touch
iPad iOS 10 Jailbreak : It consists various steps that follow as
Step 1: Firstly check the compatibility of Jailbreak with your iPad through Redsn0w Jailbreak Wizard. You can get this wizard by the clicking here.
Step 2: Then select iPad in the iDevice field. 
Step3: Now, you have to select the model of your iPad and version of its iOS. 
Step 4: Select the platform for your iPad. Then click on the "Check your iDevice". It checks and shows one or more jailbreak tools that are compatible with your iPad.
Step 5: In this, find the compatible jailbreak and download it into your system.
Step 6: After downloading the jailbreak, double-click on the downloaded file and install into your system.
Step 7: Open the "README.txt" file and follow all the instructions to run the jailbreak software on your computer system.
Step 8: Before using jailbreak software, you have to take the back up of your iPad's data. Sometimes during the jailbreak process, you can lose your data for ay reason. 
Step 9: In this, now you connect your iPad device to your computer system via a USB Cable or Lightning cable.
Step 10: After connecting, launch the jailbreak software and click on "Jailbreak" tab. It performs the actions and can enable or disable the feature of iPad as per its requirements.
Step11: Now, disconnect your iPad from your computer system.
Step 12: Cydia app is displayed on the home screen of your iPad. Cydia is a superuser app for the Jailbreak. You can open this app and able to install themes, additional apps, games on your iPad according to your choice.