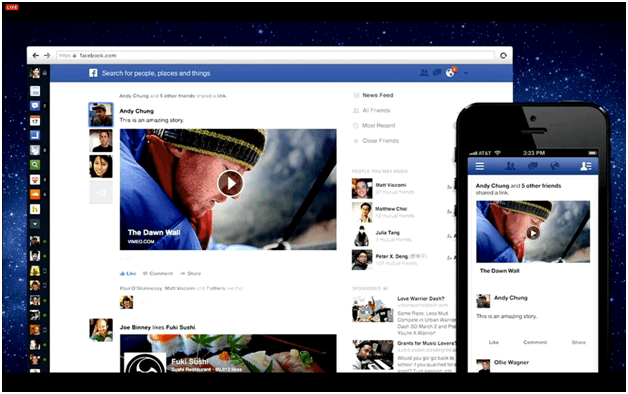 How many of you really liking Facebook's new feature that Autoplay Videos on Facebook?
I know the counting would be very less as none of us likes to spend our data on watching each and every video that appears on our homepage.
The most popular social networking site Facebook has recently launched an autoplay video feature which automatically starts every video on your Facebook newsfeed the moment you encounter them.
The feature not only available in the Web version, but is present in the mobile app too and it might seem too irritating for many Facebook users.
If you are among all those who wish there could be an option to disable this newly update autoplay video feature, then you reached the right place.
When I saw this feature for the first time, I was happy for a while but after some time it was too annoying and consuming a lot of my data. But now I have a solution that will stop the autoplay option on your device.
Let's start with Facebook's Web Version.
Steps to Follow to Disable Autoplay Videos on Facebook (Web Verison)
1 – Open your Facebook Account.
2 – Go to the Settings.
3 – In the Settings window, click on Videos that appearing at the bottom on the left side of the screen.
Also Read: Download Facebook Videos
4 – The two options will be seen after a tap on Videos, Video Default Quality and Auto-Play videos. Tap on the drop-down arrow in the Auto-Play videos section and click on off button.
This way you will be able to disable the autoplay videos on Facebook.
How to Stop on FB App?
1 – Open the Facebook App on your mobile.
2 – Click on the Menu button appearing at the top right of the screen.
3 – Scroll down to Help & Settings and click on App settings.
4 – Now tap on Video Play Automatically option i.e present in the general section.
5 – After this a new popup will appear on screen with three options ON, Wi-Fi only and OFF. Click on Off button to disable this autoplay video feature from your Facebook app.
Congratulations! You have successfully disabled the most irritating autoplay video feature from your Facebook App and Desktop web.
Complimentary Read : How to Use Multiple Facebook Accounts On Android