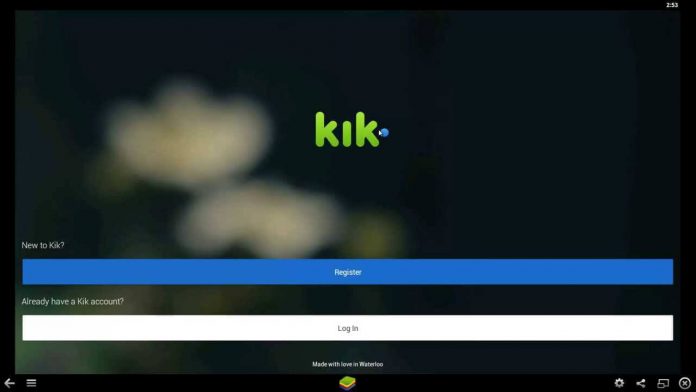 What's your Kik? Didn't get? I am asking about the username of the Kik Messenger account. I guess many of you haven't used or even heard about it. If you belong to the same category then the time has finally come when you will get to know about How to Download Kik for PC because soon this application will become your one of the addictions.
Why not start with a little introduction of Kik. It might generate little more curiosity about what am going to share with you guys and that is Steps to Download Kik Messenger for PC.
Don't Miss:
How to Download Kindle for PC?
How to Cancel Netflix Account?
What is Kik?
Kik is one of the amazing messenger apps like Whatsapp, Wechat, BBM that allow users to connect with their family, friends and loved ones. Now-a-days, Kik messenger is trending on Android and other smartphones due to its superb and pleased communications features.
With this app you can communicate with your friends in many ways like you can send a plain text or can share picture, smiley, video, audio etc. Kik Messenger app is absolutely a free app. So, you can also be a part of those crazy people community who have downloaded it and enjoying it a lot.
Well, you can download Kik for android from Google Play store, but is there any way to Download Kik for PC?
I have a solution here because here I will tell you the method to download Kik Messenger for PC and the exact process to install it without any trouble.
Also Read: Apple Music Membership: How to Turn Off Auto Renewal
Easy Steps to Download Kik for PC
1. First of all you need to download Bluestacks App Player, the most recommended Android app player. You can use it without paying a single penny.
2. Once it downloaded on your PC, install it. I hope you will be able to install it your own. All instructions you'll be getting during installation.
3. Start the software as it is ready to be used now.
4. At the Bluestacks home screen you can see a search tool and there you have to type "Kik Messenger".
5. Now you will be seeing something like "Search Play for Kik", click on that.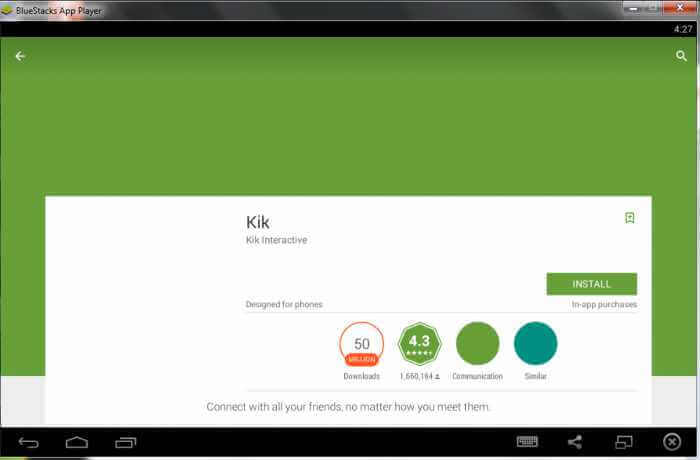 6. You will be taken to Google Play Store. Click on Kik Messenger app icon.
7. Now it will ask to install Kik on Pc. Hit install button.
8. Once you installed it, open Kik messenger and create Kik account using your ID.
There is an alternate way to download Kik Messenger for PC. Use Kik apk file instead of searching in bluestacks. This is a direct method to download Kik for Pc Windows.  You only need to download Kik apk file and double click on it to install.
I hope the process of Downloading Kik for PC was simple. If still you face any trouble in between, let me know your queries in comments below.