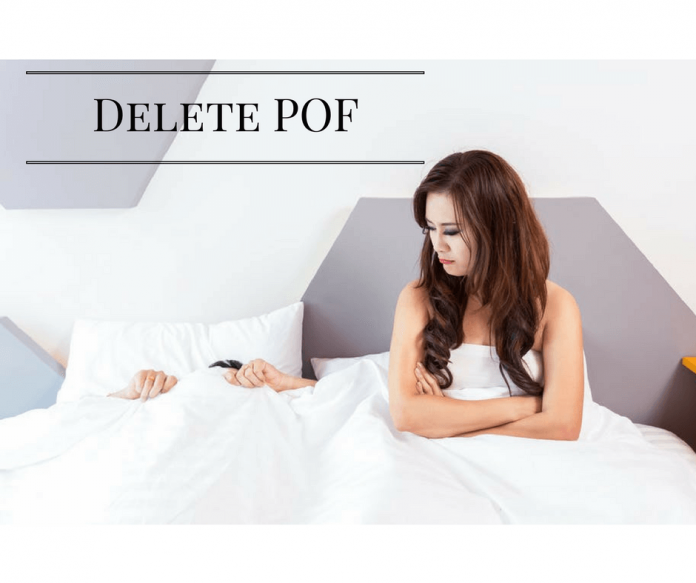 I think now you guys don't want to be on POF, Am I right? Don't worry friends, you might have made a profile on Plenty of Fish just for fun, but if you are planning to delete POF account permanently then you're most welcome to our today's guide "How to Delete POF Account".
But before I proceed to the key content, allow me little time so that I can give you a fast overview of Plenty of Fish account. I hope it won't be boring.
Keep your curiosity level up to know about How to Delete POF account, because soon the article will take you to the steps for deleting POF account.
Let's start with what is Plenty of Fish account.
What is POF Account?
Plenty of Fish (POF) is one of the most popular and biggest dating websites in the world which allows you to connect with same minded people without any charges. If you wish to see a list of Best Hookups apps click here.
This is a site with the sheer number of users that increases your chances of finding a match and makes it a lot more fun.
You can create a POF account more quickly than on any other sites. It's a hassle-free process which then let you access most of the features of the site for free, but to take advantage of some additional features or for upgraded membership, you will have to pay for it.
Now the question is why people search for "How to Delete POF Account". The answer is we are human and we are not stuck with something forever. The reason can be anything.
You might find your perfect match online and now you don't feel any advantage of having a POF account.
So if you are among those who want to Delete POF Account, then go ahead and learn the steps to close your profile.
Steps: How to Delete POF Account
Step 1: Go to the POF website and enter your username and password.
Step 2: Click on the "Help" section.
Step 3: Now a box will appear, search for Delete Account link there. A new page will be opened in front of you where information related to POF account deletion will be shown. You need to find "To delete your account" link and click there.
Step 4: Here you will be asked to re-enter your username and password to make sure you are the authentic and verified user to delete the account.
Step 5: Fill all the details appropriately and click the submit button.
These steps will delete your POF account permanently and you'll be unable to access your account again.
Here is the Video Tutorial for Deletion of POF Account Permanently
Stay tuned with TechyKeeday.Com for more Tech Tutorials and Guides.