With the rising popularity of Facebook, we come across many situations where hacking is the only way to check on somebody's Facebook account. However, if you hire a professional hacker to do this work for you, I'm sure that it will cost you a lot.
There are many hacking solutions out there that don't require the need of any professional person or knowledge. But choosing the right and best one among them is a problem itself. So here we are, with the top 7 Facebook hackers in the world.
Part 1: ClickFree
The perfect and best solution for hacking someone's Facebook when you don't have the password is ClickFree. ClickFree is an absolute help forming a Facebook hacking service that can do the work for you easily and conveniently.
And now you also don't need to worry about not knowing the password because you won't be needing it anymore. Yes, ClickFree can help you get into the Facebook account of any person even if you don't know the password to that account. This is the result of the amazing features it possesses.
Talking about popularity and fame, it's obvious that something this good will have a lot of eminences. And that is indeed the case with ClickFree too. ClickFree has attracted the attention of individuals from all over the world due to its supreme hacking and spying highlights.
That is why its user base is spread across more than 190 nations. It's not just the users who praise it, many news sources have also appreciated its efforts and services in the hacking world. Big media brands like Forbes, Android Authority, CNET, The New York Times and even the BBC have good things to say about it.
ClickFree is the best monitoring solution so far. If you want to keep an eye on your child who has been using Facebook non-stop, then ClickFree is the absolute right choice for you. Also, if you wish to have a check on your spouse as well and see into his FB activities, ClickFree can help you with that too.
What Makes ClickFree Top The Spot?
There are a lot of reasons that make it clear that there can be no ultimate best other than ClickFree. But here we have described some of the major ones so that you get to know ClickFree well.
Online Hacking Solution
ClickFree is a complete online hacking solution. You are not asked to download or install any application or software on your device in order to use ClickFee's hacking services. This is because ClickFree provides the facility of an online dashboard.
For accessing the web dashboard, you just need to visit ClickFree official site from any internet browser and then start hacking the target Facebook account.
No Rooting No Jailbreaking
One of the main advantages you get when you use ClickFree is that unlike many other apps, ClickFree allows you to hack or spy without asking you to root or jailbreak the device first.
This is because ClickFree is aware of the risks the device has when it is rooted or jailbroken. That's why, it has eradicated the need for these unnecessary processes through its exclusive features and services.
Data Safety
ClickFree provides complete data security and safety to its users. There are many spying or hacking apps out there which would put your data at risk. But ClickFree is completely different from such apps because your data is not stored on even its own servers, leave alone stealing your data.
That is why it is the most safest and reliable solution if you need to hack somebody's Facebook account.
No-access Hacking on iPhone
If the Facebook account you want to get into is on an iPhone or any other ios device, then you don't need to touch the target iPhone even once. iPhone hacking services of ClickFree are completely remote. That is why you can hack even if you are far away from the device.
The only thing that ClickFree needs from you is the iCloud details of the iPhone. iCloud has all the information of the iPhone and that is how ClickFree gets you the data of the respective Facebook account.
One-time Access Hacking on Android
If the Facebook account on which you wish to keep an eye on is on any Android device, then you need to contact the device but only for once. This is because android spying or hacking won't work until you have the spy app downloaded on the target android device.
But don't worry, the ClickFree app is just 2MB in size and does not even spend any battery either.
Part 2: Spyic
In this area, we will see another answer for the individuals who need to realize how to hack someone's Facebook account without the secret key. Presenting a trusted and ground-breaking application called Spyic that is similarly as fantastic as ClickFree.
Spyic does the work by taking all Facebook messages on the objective gadget and giving you all of the approaching and active message information in your dashboard. You will likewise observe and view media records that have been sent or gotten.
Likewise, each message is displayed with a timestamp to enable you to know when it was sent or gotten. You will likewise have the option to see erased messages utilizing Spyic.
Part 3: Spyier
Having the third spot is Spyier. Spyier is another best hacking app for Facebook hacking. It provides quality services that can let you keep an eye on somebody's Facebook account.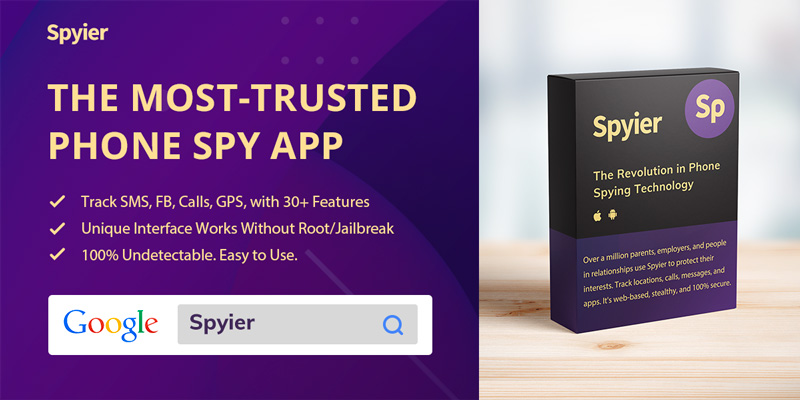 Indeed, there is no need to root or jailbreak the objective gadget to have the option to utilize a Spyier as it is a no jailbreaking and a no rooting arrangement.
This implies it is significantly progressively easy to utilize when contrasted with different applications that require these unnecessary things for online networking checking.
Part 4: Minspy
Then we have Minspy. It is also a well-reputed brand in the hacking world. Minspy has some of the best features that are rare to find in the whole industry. That is why, it is immensely loved and liked by individuals all around the world.
You can begin with this application in seconds because it is extremely simple and easy to use. Anyone with basic knowledge can get started with it right away.
Part 5: Spyine
Spyine is yet another famous name when it comes to Facebook hacking. You can do a lot more than just hacking Facebook with Spyine. It is one of the most used hacking apps around the world. it can hack Facebook on both android as well as iOS.
The Spyine Android arrangement includes an inbuilt keylogger that catches all certifications entered by the objective. You can make use of this keylogger feature to get the Facebook account secret key also.
The Spyine iOS arrangement needn't bother with any physical establishment on the objective gadget and utilizes the iCloud accreditations of the target iPhone. You can then remotely observe all information.
Part 6: Neatspy
The second last place is owned by Neatspy. Neatspy has some top best hacking highlights that you can use in order to hack somebody's Facebook through it.
Neatspy can help you view all the messages of the respective FB account. You can see private as well as group chats. Moreover, you can also find out information about the contacts.
Part 7: SpyHuman
SpyHuman is a notable phone spy application. The application is predominantly a parental control device – it's utilized by guardians to monitor their kids. You can utilize it to hack somebody's Facebook account, however.
Know that SpyHuman accompanies numerous disadvantages. The application just works with target Android gadgets. It won't work with iOS phones or tablets. Likewise, note that it doesn't include a keylogger, so you can't find that target's FB certifications.
Conclusion
Now that you know all the best apps for hacking a Facebook account, you must choose wisely. We recommend that you use ClickFree to get the best hacking experience.