Google Chrome extensions have drastically changed the online experience. With Google Chrome apps one can be productive and efficient at work. There are some chrome extensions that can be used to block ads or even website for a distraction-free working.
List of 15 Hot Google Chrome Extensions Must Try
Annoyed with unwanted ads? Whenever we visit any web page we are bombarded with a host of ads directed towards either selling or promoting something. These ads can be avoided from splashing on your screen through one of the amazing adblock Google chrome extensions. Adblock Plus blocks any ad to appear until you disable the extension.
It can be tiring to protect passwords, secure online payment methods, preventing any kind of online tracking while being online and other online activities which never wish to disclose. Blur is the Google Chrome extension that secures you online by preventing online thefts and tracking. With this extension installed in your Chrome, you can safely enter credit card information and do shopping online.
Want to surf without revealing your identity? Hola Better Internet is the Google Chrome extension that you need. The censorship of the extension allows the users to surf without revealing identity. Moreover, one can visit websites that are not available in your geographical area.

Have many websites to login into? Can't remember the password? Don't trust password saver option available online? LastPass is the extension for you. LastPass is one of those chrome extensions that help you stay safe online. The extension works more than securing your password. It helps you set hard to crack the password and do away with weaker passwords. The extension comes with two versions – free and paid. The free to use extension comes with some limited features.                                                  
What is the status of the website? Is it an authentic website? You can have all these information in a small window when you click on the WOT extension. The extension analyzes the trustworthiness of a website through lights. The green light or button means that the website is authentic, while the red button means the website is not authentic. The extension uses the reviews of the global users to rank a website.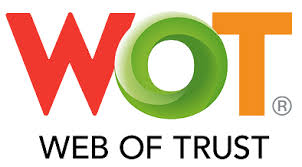 While surfing, we leave certain information or trail of information that can be used by hackers and spammers. Click&Clean lets you automate browser history clearing. You can schedule the cleaning of the browser. The extension allows provides its users with information about their vulnerability on a particular website.
We all know that HTTP stands for security, authenticity, and safety. The extension HTTPs Everywhere changes the URL of any non-HTTP site to HTTP. This enhances the online security of the user. The extension is believed to be capable of protecting the online user from hacking, online frauds, and spams.                                       
Many times when we visit a website we feel like noting down some crucial information for the future reference. Evernote Web Clipper is an extension specially designed for online users to let them keep a record of their online activity. Everything you do online can be recorded in the Evernote Web Clipper inventory.                   
Have a long news article to read? Don't have much time or patience to read? Try Google chrome extension Readability. The extension reduces the content by summarizing and highlighting the main points. The extension is a very useful tool in bookmarking articles for future references. Moreover, it comes with integrated features that enable one to share the article on social networking sites.
Google always tries to make surfing easing. Many times, reading articles online we get distracted by hard to read words. These words are not only hard to read but difficult to understand. Google makes it easy to understand them through Google Dictionary extension. With the Google, Dictionary extension installed all one needs to do is double-click on the word that is difficult to understand and a pop window will appear explaining the word and its usage.
Working on the laptop we often have the urge to check on your phone for a message, WhatsApp and to relax with some soothing songs already downloaded on the phone. The Pushbullet extension helps you access the Android Using this extension you can chat with your friends, right from your laptop screen, share links of interesting stuff and stay connected. It is a lightweight extension and a must for Android users.               
Do you still use shortcut keys for capturing screenshots? The traditional method of taking screenshots often captures the unwanted information as well. Awesome Screenshot is one of the amazing Google Chrome extensions that let you capture a screenshot of the screen and blur or edit the unwanted information. You can hide the background by blurring it or can even complete crop the unwanted area from the screenshot.
Online distractions causing hindrance to complete a project? Use StayFocused to restrict your exposure to addictive sites such as Twitter and Facebook. The extension helps you in self-control. Once your project is complete you can change the setting or disable the extension.                                                                             
If your job requires you to download lots of images every day, I'm a Gentleman is the best Google Chrome extension for you. The extension sets in a shortcut to download images. With this extension, you no longer have to download images by right-clicking on them. All you need to is press Alt key and click on the image. The image will be downloaded automatically.                                                                
How about if you never have to click on the 'next' button to go to the next pages of Google Search Engine? The AutoPagerize Chrome extension automatically loads the second page as you reach the end of the first search page.                              
So, these were some Google Chrome apps or extensions that are worth trying. Using these Google Chrome extensions one can stay focused and prevent distractions.
You May Like These