Games like Harvest Moon: Harvest Moon is a video game series designed by Yoshifumi Hashimoto.
It is one of the most popular farm stimulation role-playing game. The game, developed by Amccusunder the Super Nintendo Entertainment System banner, was first released in 1996 in Japan and since then it has attracted many players.
Harvest Moon is definitely an engaging game, but there are many more games like Harvest Moon that are worth exploring.
Top 10 Games like Harvest Moon:
#1. Stardew Valley
The gameplay of Stardew Valley is similar to that of Harvest Moon. In the game, you are provided with a plot by grandfather.
You are required to harvest and make a beautiful farm on the plot and earn revenue from it. Time passes in the game as in real life.

#2. Rune Factory 4
Neverland's Rune Factory series has gained special space among the fans of farming, simulation, and role-playing games. The Run Factory 4 is a 3D specific title of Nintendo.
The story of the game is in continuation of the series. The game begins with you falling onto land from an airship.
As you fall, the people on the land mistake you as a member of the royal family and appoint you with the responsibility to manage the town.
As the manager of the town, your key responsibilities are to attract more of tourists, fight off dungeons and monsters, recruits more of fighters to combat the evil. The game is worth trying if you are a fan of the Harvest Moon game.                                                      
#3. Shepherd's Crossing 2
If you are more of explorer and less of a fighter, you should try Shepherd's Crossing 2. The farming simulation game takes the player to a journey of exploration. It has nothing special or new to offer.
But, is a perfect fit to explore and harvest a land just like in the Harvest Moon game. As a player you are required to maintain the farm as well as the livestock; get engaged to town people and enjoy the virtual life.

#4. Farm for your Life
If farming is your life, do try the game Farm for your Life. The farming simulation game is rich with Indie features.
The game offers a combined thrill of farming, combatting with zombies and a lot more. The Farm for your Life game has a story based on a simple theme of survive and thrive.
In the game, a thunderstorm storm rocks down the town unleashing zombies and destroying the infrastructure. You are required to rebuild the town with other survivors from scratch.
There is a restaurant in the game that prospers as you grow farm.
#5. Animal Crossing-New Leaf
The life and social simulation game are about managing a town that is inhabited by Anthropomorphic animals. In the Animal Crossing game, a lot of exploration, interaction, and farming take place.
The game allows you to customize characters, decorate your space with infrastructure and designs as well as the entire town as per your preference.

#6. Castaway Paradise
Castaway Paradise is another animal crossing like the game. In the game you are required to help villagers catch fishes; cultivate the farm and a lot more.
The game has a tutorial mode in which the player is introduced to the gameplay as well as missions that take place within the game.
As a player, you will be able to catch fishes, butterflies, create a luxurious living, complete with Facebook friends, and revitalize the town.

#7. Miramagia
Experience magic and farming at one place with Miramagia. The game has three gameplays to enjoy- framing, raising dragons as pets and using magical powers.
In the game, you are provided with four classes of characters to select from. They have their own magical power, talent, and skill that let to excel in the game.
#8. Wild Season
The gameplay of the Wild Season is similar to that of Harvest Moon. In the game, you are required to clear the land of logs, boulders, and bushes to sow and reap it with different tools.
Besides farming, the player can also do a lot of activities such as fishing, racing, cooking, and a lot more.
#9. Funky Barn
Build, farm, cultivate and do a lot like a framer in the game Funky Barn that has a gameplay similar to that of Harvest Moon. As you advance in the game you are introduced with challenging tasks in the form of levels.
There are mainly three difficulty levels that one can choose to play. As a player you are required to grow crops, raise animals and earn revenue.
#10. Gemini Lost
Gemini Lost is a puzzle game with a theme to explore and build a new structure while cleaning all the obstacles.
There are 50 trophies that are required to be claimed as you progress in the game. The game has about 20 puzzles to solve and move forward.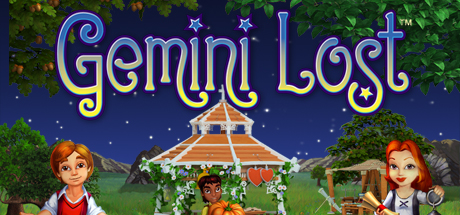 So, these were top 10 games like harvest moon that have gameplay similar to that of Harvest Moon. These games are quite engaging just like any farm simulation game.
Share us your experience in the comments section below and don't forget to follow us on Facebook and Twitter.