Fix Overheating Macbook : The main goal of Apple's manufactures to make their product smaller and smaller. So Apple's Laptops are of compact size. The main parts of the laptop such as motherboard, processor and hard drive etc. are also of compact size.
So they are very close to each other that produce heat. The fans are created to cool down your laptop but they are not able to work efficiently in tight quarters.
Fix Overheating Macbook : Best Ways to do
There are many ways that give help to save your Apple's laptop from overheating that are mentioned below:
#1 Test Your Fans
Apple's laptops contain internal sensors that sense or monitor the level of temperature. The series of fans are very helpful to handle and control the temperature. So test your fans on the routine basis because sometimes wrong with the cooling system can occur overheating in the laptops.
Through Apple Hardware Test, you can test your fans. It includes some steps that follow as:
Step 1: – Firstly, plug in your Mac Book and remove external peripherals devices.
Step 2: – Then reboot your system and hold down the D Key
Step 3: – After this, it starts the diagnostic program.
Step 4: – It shows the instructions on the screen that helps to start your test.
Step 5: – It takes some time to test and show the test results. It can report if any hardware issue will occur. So it solves the problem of fans and removes the overheating problem.
Step 6: – You can also check the extended test but it takes one or more hour to complete
This will fix Fix Overheating Macbook issue in most cases.
#2 Reset Your SMC
SMC is also known as System Management Controller. SMC do various tasks such as thermal management, ambient light sensing, respond to press the power button, battery management, keyboard backlighting, battery status, motion sensors and many more.This is other way to Fix Overheating Macbook.
Must See : Top 18 iOS Emulators for PC and Windows
If these tasks do not work properly then there is need to reset SMC of your Mac Book. it follows some steps but depends on the battery that is removable or non-removable, that are:
Removable Battery :
Shut down your system
Remove the power adapter of your Mac Book.
Then remove the battery from your system.
After this, press and hold the power button key and wait for 5 seconds
Again, reconnect the battery to your system and attach the power adapter.
Finally, press the power button to ON your system. it resets your SMC.
Non-Removable Battery :
Shut down your system.
Connect the USB-C power adapter of your system with the power source.
Then using the inbuilt keyboard keys. Press Shift + Control keys that are placed on the left side of your keyboard and at the same time press the power button. It resets your SMC.
After this, release all keys and press the power button to start your system.
#3 No Sun, No Laps
If you want to prevent your Apple's laptop from overheating, then you don't sit under the sun while you using your Mac Book. It causes your system overheat. So keep your system under the temperature in between 10-35 Celsius degrees. On the other hand, do not keep your laptop in your lap. When you keep in your lap there is no air passing which provides help to keep your system cool.
#4 Clean Your MacBook
When we use our MacBooks then it absorbs dust, dirt, and grime in the system. So there is a requirement to clean up your system to increase the efficiency of the system and solve the problem of overheating.
With the help of a screwdriver, open the bottom panel of your laptop and clean with the help of compressed air blow and wipe it with the help of the lint-free cloth.
You have also to clean your system's fans and its vents. So it provides maximum airflow.By using this you can Fix Overheating Macbook issue.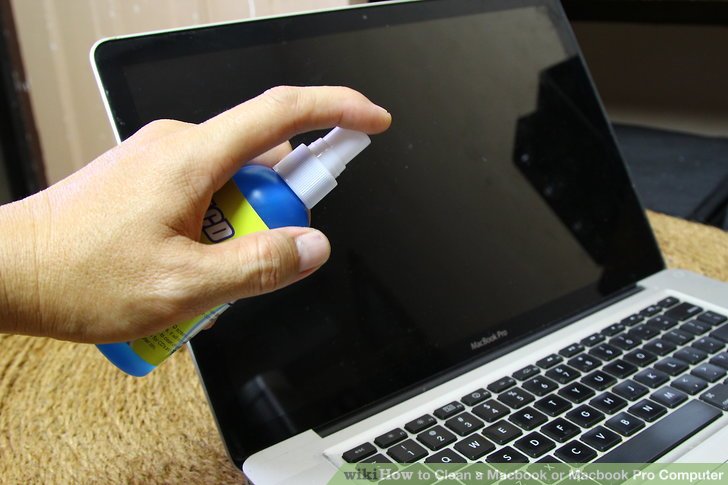 #5 Check Runaway Apps
Runaway apps are those apps that caught in a loop. So it consumes more battery power, CPU resources, Input/Output devices etc. It increases the heating problem of your Mac Book. There are many steps to manage the Runaway apps that are discussed below:
Step 1: – Firstly, open the Activity Monitor of your Mac Book.
Step 2: – Then choose all the Runaway processes.
Step 3: – Click on the "CPU" tab.
Step 4: A select %CPU column that is used to sort all the processes and apps those used more CPU Power. Then you also check how much percent CPU power used by a particular process or
Step 5: – If there is an app or process which is using 70% CPU power. Then select the application and press Quit process.