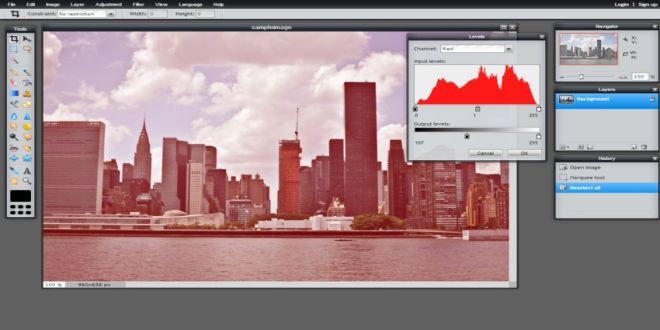 Are you interested in Photography?
Wants to add more effects to your photo?
Here we come with some Best Photo Editing Software to add more stars on your picture. Though many of you only know the single name for Photo Editing and that is Adobe Photoshop but you can't deny the fact that this most popular Photo Editing Software is a little bit hard to use and is not user friendly.
Another major drawback of Photoshop is that it is not free. But there are many Best Photo Editing Software for PC available that has a good interface and charge no amount.
Best Photo Editing Software for PC
These professional photo editor software provide you with cool features like removing red eyes and the unwanted objects from your photos, adding different texture and effects to your photos and many more to make them extra awesome. You will also get a lot of tool using which you can crop, rotate, mirror and perform many more activities on photos.
Photoscape is a free photo editor software. It is very easy to use and offers a lot of features like resizing, crop, edit, effects and filters to make your photos funny and attractive. It has a lot of filters for photo editing. Photoscape also lets users create animation gif.
2. Photo Pos
Photo Pos is an awesome and fascinating picture editing software. It offers extraordinary features like create beautiful collages, Greeting cards, Business cards, Website design, buttons and more features. It has several different tools for creating photo graphics, rich text, adding different effects, layers, masks, providing gradients, patterns and texture.
3. Gimp
Gimp is free and open-source photo editor software. Some of the popular features of GIMP include the customizable interface, single-click retouching techniques, availability of good GIMP Plugins and wide support for various additional devices.
4. Picasa
Picasa, a Google product provides a simpler way to organize and view photographs. This Photo Editing software is very simple to use and has some cool effects too.
Related article – Best Picasa Alternatives
5. PhotoPad
With Photopad you can easily edit your photos for free. It has amazing photo editing features and tools through which you can easily crop, rotate and flip your pictures, add different effects like sepia tones, grayscale, vignette, local blur and many more.
Related article – Best Free Photoshop Alternatives
Wrapping Up
So, these are the best professional Photo Editing Software which let you edit your photos easily and make them super ultimate.