S
martphones have become a very integral part of our lives. We use them for almost everything, be it entertainment or be it knowledge. If we are getting bored in the party, just plug-in the earphones and get lost in the world of music.
Want to make a memory with your friend whom you have met after a long time, just click and capture that moment. Connect to the world with just one touch, know everything that's happening around. Come closer to your family and friends. One can do all of this with just that simple device which we call a smartphone.
Like everything needs the energy to run and do work, same is with the smartphones. They have batteries which make them able to do all the work that you command. With the continuous use, they run out of energy and juice at some point in time. Now you have to recharge them for another session.
If your phone has a smaller battery then this keeps on happening quite often and if it's big then will last a bit longer. This draining off and "Low Battery" notifications can be very irritating when you are into something important. And for this, the developers have a solution Battery Saver Apps.
There are many battery saver apps out there that promised you increased battery backup and managing your phones battery usage. You cannot trust any random application that crosses your screen and cannot download each and test them.
To make all this work easier for you and make you get the best out of your device, we have a list of applications.
Google Play Store offers numerous applications but it is difficult to find the best one out of it.
So here we have a list of applications that are best recommended for your device.
But before we jump into the list, we should why the battery drains out so fast and the condition in which this happens.
The conditions are:
Putting Brightness Level to the maximum
Turning on various background applications by installing many apps.
Keeping GPS, Data and Wi-fi always on
Heavy Data usage over 3G and LTE drains the battery very fast
What will the application do to overcome these conditions:
Restricting background application
Turning on GPS when needed otherwise off
Updating apps in the background uses a lot of battery, hence restricting until permission granted
Cleaning the phone's memory to keep it free from trash
List of Top 10 Battery Saver Apps for Android Devices
This application is one of the most downloaded and promoted app on Google Play Store. It has various battery saving modes for the user to switch in. Some of those are Power saver, Telephone Cooler, Healthy Batter Charge, Garbage Cleaner and many more. It comes with a preset admiration system of the battery which enables us to take care of the battery and increase the backup. It also has single-tap stopping features which stop all background running applications.

This application is among the highly popular ones on the Google Play Store. If you want to enjoy all the features of it then your phone must be rooted. However, a non-rooted version is also available for the users. The app also uses the RAM of the phone up to 3MB and CPU Cycles of an insignificant amount and some battery power. All of this won't consume much power to affect the battery performance. This application enables the user to block any application or "GREENIFY" it, resulting in closing background apps.

This app allows you to remove the background running apps which will increase the battery performance. It can be used to its full capacity without any charges as it is free. With a single-tap user can stop power consumption. Some of its features are that it tells Accurate time for the remaining battery and also Accurate charging time. It has various power saving modes and a Unique 3 Stage Charging System.

'AVAST' the name only suggests trust and security. Previously, the company came up with security management but the Battery Saver is also good and worth trying. Like all battery saving apps, it also reduces background battery usage. It also provides statistical analysis of the battery.

This one is another great battery saving app for android users. The unique thing about this app is that it scales the CPU usage when the device is idle. With a single-tap, you can boost the battery life. It is very user-friendly and comes in three versions one is free and other two are paid.

It is a Battery saver which enhances battery performance and improves the user experience. It functions best with devices running on Snapdragon Processor. It has an Artificial Intelligence that watches the usage of apps and helps to save the battery.

This application has a very user-friendly interface. Tells you instant information about your battery and optimize it also in few taps. It has a widget for the home-screen that will everything about the battery. The developers are developing it to function better as a battery saver.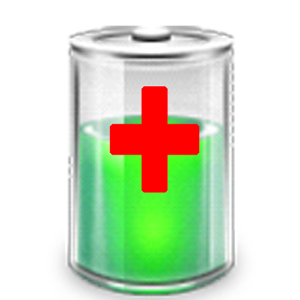 This one is another significant battery saving application. It features very impressive functions like On-Click Termination and turning of Data Connection or Wi-Fi when the screen is off. It disables Automatic Syncing feature and the Sleeping Mode stops all batter-consuming feature.

This app has a unique feature and by it, the user can customize it according to the requirements. It is user-friendly and tells which app is using more battery and also Custom Profiles. This enables users to control the functioning of the application.

The application is all about smart algorithms when Internet Usage comes into play. Apart from this, it has an option which manages the screen brightness which in turn saves the battery. All of this starts working when the phone comes into the idle state. It also has a PRO version which is paid. The exciting part is that the money would be refunded if you don't like the app within 24 hours after installing.
Are you Ready to save your battery backup with battery saver apps
The conclusion is that these apps are the best battery saver apps and are recently released or updated in 2019.
If your smartphone's battery is draining quite fast unnecessarily then its highly recommended to install one of these apps in android device.
You will surely get some significant boost in battery backup. But make sure don't install unwanted apps that keeps running in background.
You May Like These